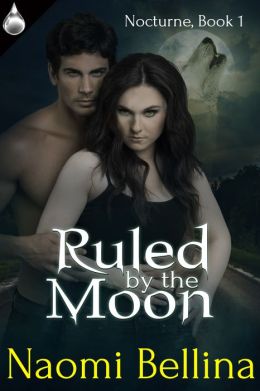 My rating:
2.5 of 5 stars
**Please note, this book was gifted by the author in exchange for an honest review**
Ruled by the Moon
takes places in the small, yet mysterious town of Nocturne. Morgan is a psychic veterinarian who finds herself drawn to the mystery so much as to relocate and open her own practice there. After a bitter divorce, Nocturne offers the new start she needs, including a shifter named Dylan.
First, I want to thank author Naomi Bellina for providing my a copy of her book to review. I am currently on my own literary journey, if you will, and I'm learning first hand the level of anxiety and feelings of vulnerability that come along with putting pen to paper. With that being said, you can't please everyone.
I liked the idea of this story but unfortunately, it never fully came together for me. I didn't like, nor did I dislike any of the characters. They were just...there. I couldn't make a connection with any of them therefore I never got invested. So even though the plot itself held promise, I couldn't given it more than 3 stars. I'm looking for more 'umph' and a dominant male who is truly dominant, instead of just occasionally cranky.
Ruled by the Moon
definitely has an audience. The story is well written and the pace remains steady throughout. It's unfortunate that I couldn't made that much needed connection with the characters.